Nothing Is More Important than Protecting Our Staff, Residents and Families
Together our Encore teams have worked diligently to help protect staff and residents throughout the pandemic. Starting in Minnesota, this week we began the next step in fighting COVID-19 with the administration of a two-part vaccine that is being made available to our 1,200 team members and 1,500 residents at 36 Encore locations throughout the Midwest over the next month.
We've Been Vaccinated!
Tom Ostrom, Encore Senior Living CEO, and Roth Weaver, COO, led the way! They rolled up their sleeves and chose to vaccinate because, as Roth said, "We feel nothing is more important than protecting our residents, team members and our families."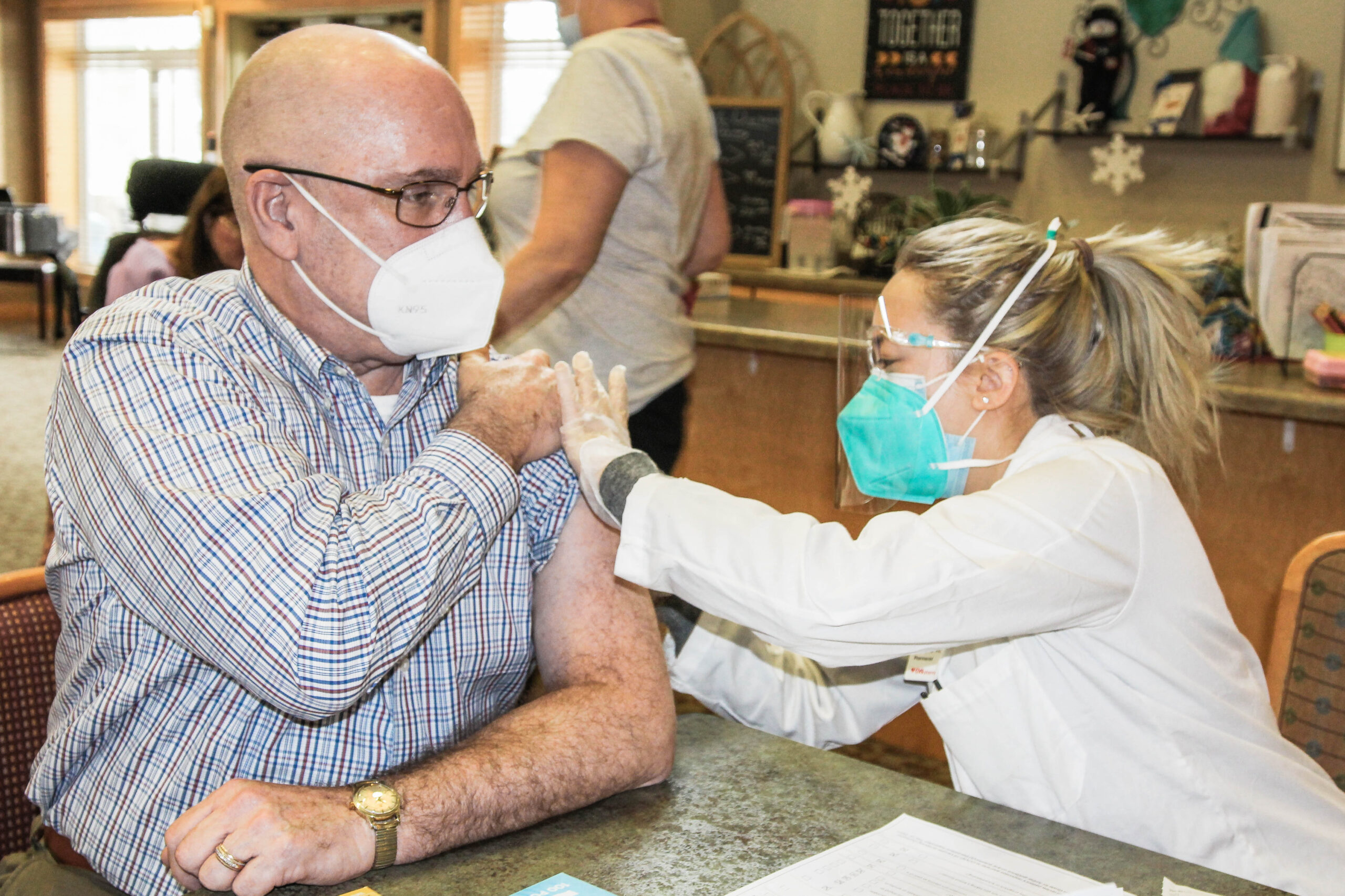 Give it Your Best Shot!
Here's why other Encore Senior Living team members and residents chose to vaccinate against COVID-19. While most people referenced a desire to stay healthy, protect their friends and neighbors and visit with family, one did it "because my wife said so" and another referenced wanting to return to the good ole days of "the Chinese Buffet!" 'Gotta love the healthy healing humor, even in these unprecedented times!